Which Canaries beach has the best online reputation?
23 November, 2022
The online opinions of national and international users place Las Canteras, in Las Palmas de Gran Canaria, as the best beach, assessed from over 600 which raised the Blue Flag in 2021 and has an Online Reputation Index (iRON) of 9.33 and 13,043 opinions.
This is revealed by the latest report commissioned by Tourism of Las Palmas de Gran Canaria to the tourism intelligence innovation company Vivential Value. This study was presented in early November at the Blue Flag International Congress, which was hosted by the Canarian capital.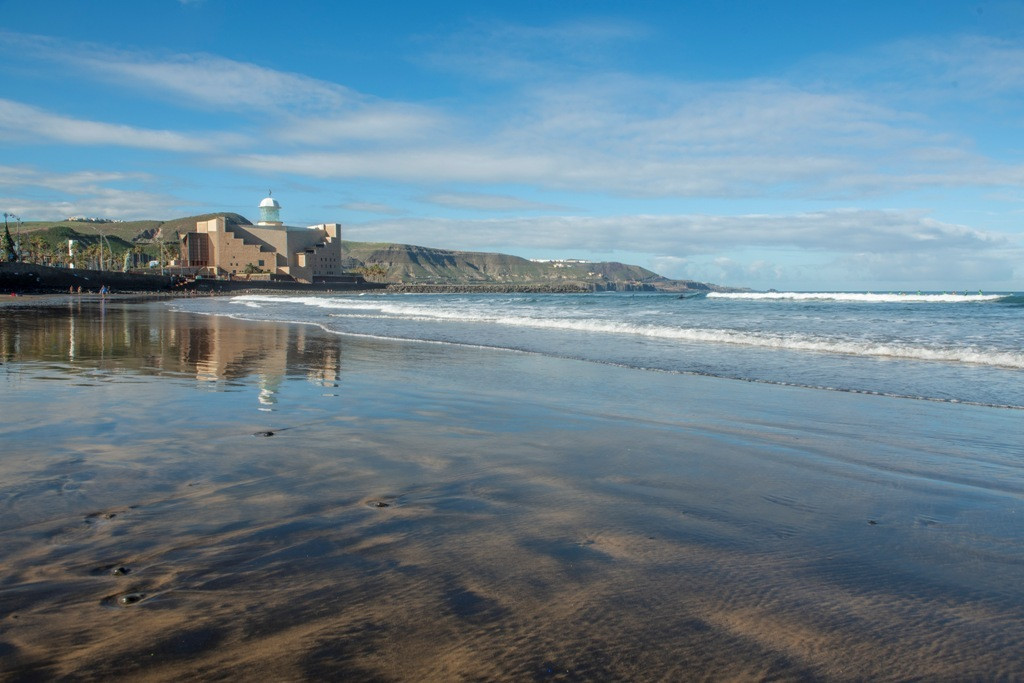 The main sandy area of Las Palmas is "a citizen and tourist icon in the city and on the island of Gran Canaria", and also an "example of resilience and governance to imitate, to which we must be very attentive because it is a sensitive ecosystem", said the city council.